Crissy saw on the news this morning that Patrick Swayze died of The Cancer and it made her feel sad to think that he's gone because along with Johnny Depp and Richard Grieco,
remember him?
Yeeessssssss.  It's hot in the city tonight, honey!
Patrick was one of Crissy's first crushes, you know. Oh, and Jon Bon Jovi.  And Kirk Cameron who is now apparently a total fucking freak show.
But what really makes Crissy sad about Patrick Swayze dying is that when he told Crissy the news, Frank Coletta,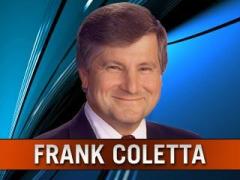 ace TV reporter for Turn to 10 News, didn't even shed a tear.  NOT ONE!  This is a big deal because Frank's non-verbal commentaries are the best.  THE BEST!  and there wasn't even a flicker of sadness.
What the fuck Frank?
You could have at least pretended to wipe the tears away.
When something this pretty dies, you mourn bitch.
This is upsetting to Crissy because usually Frank and Crissy are like THIS!
But now Crissy isn't sure she knows Frank at all and so perhaps today Crissy has lost TWO boyfriends.

Similar Posts: